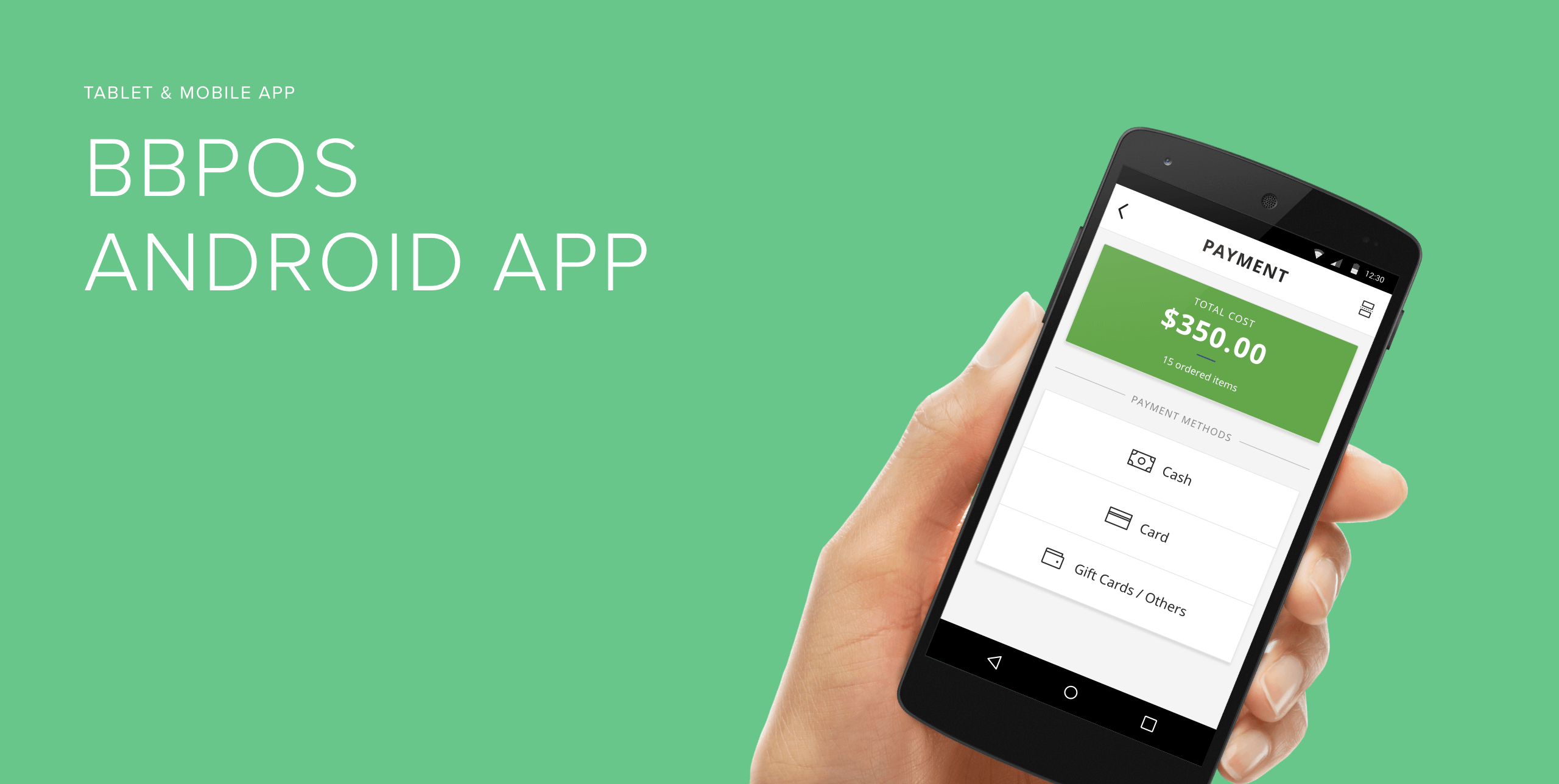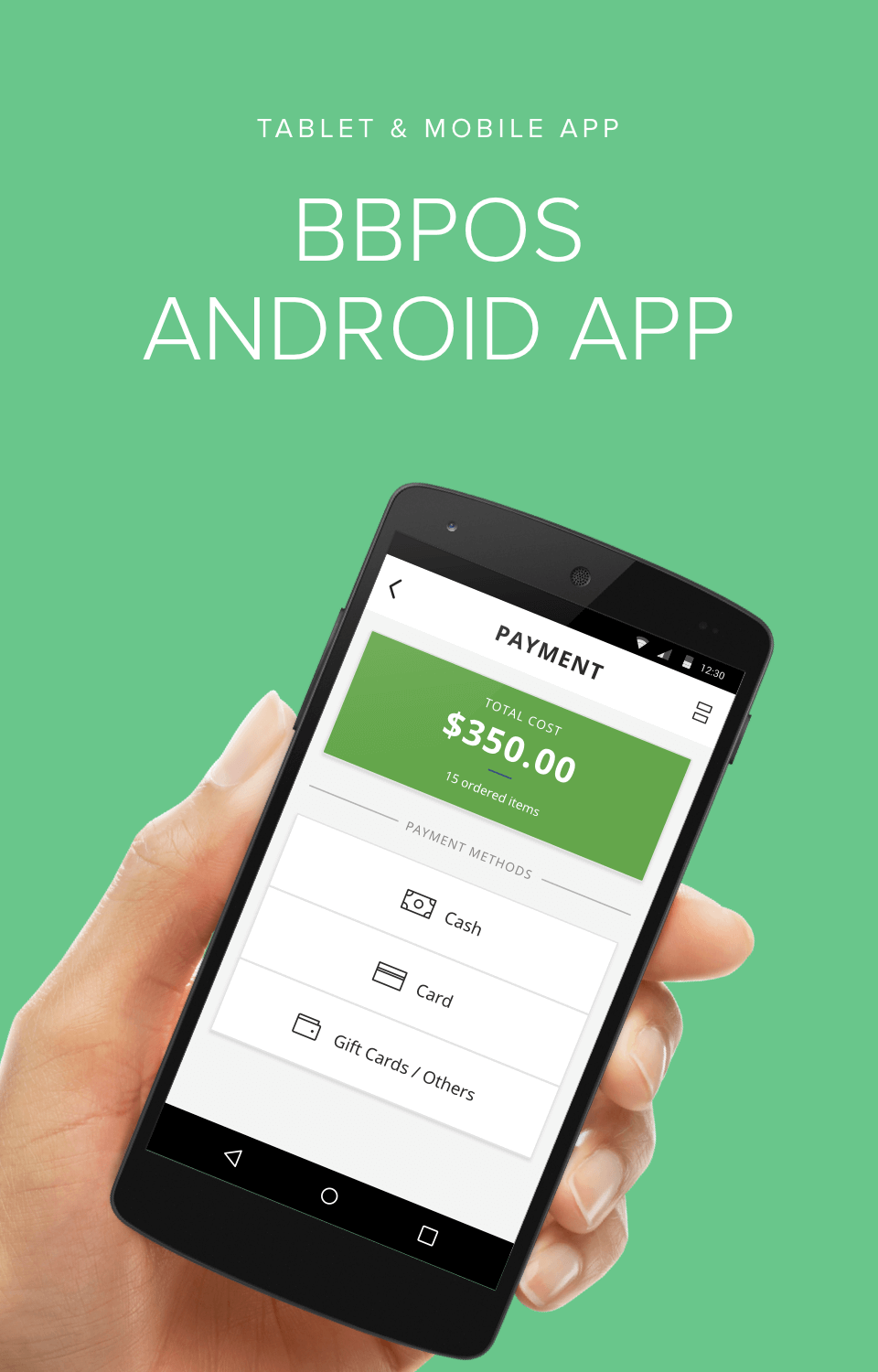 UI/UX Design
Project Management
UI/UX Design
Project Management
BBPOS is a leading innovator, designer, manufacturer and provider of end-to-end mobile point of sales solutions for all sectors including Mobile Merchant, Retail, Hospitality, Delivery, Transport and Government.
I've helped them design an Android mobile and tablet application that brings all the functionality of a traditional point of sales system to a mobile-based solution.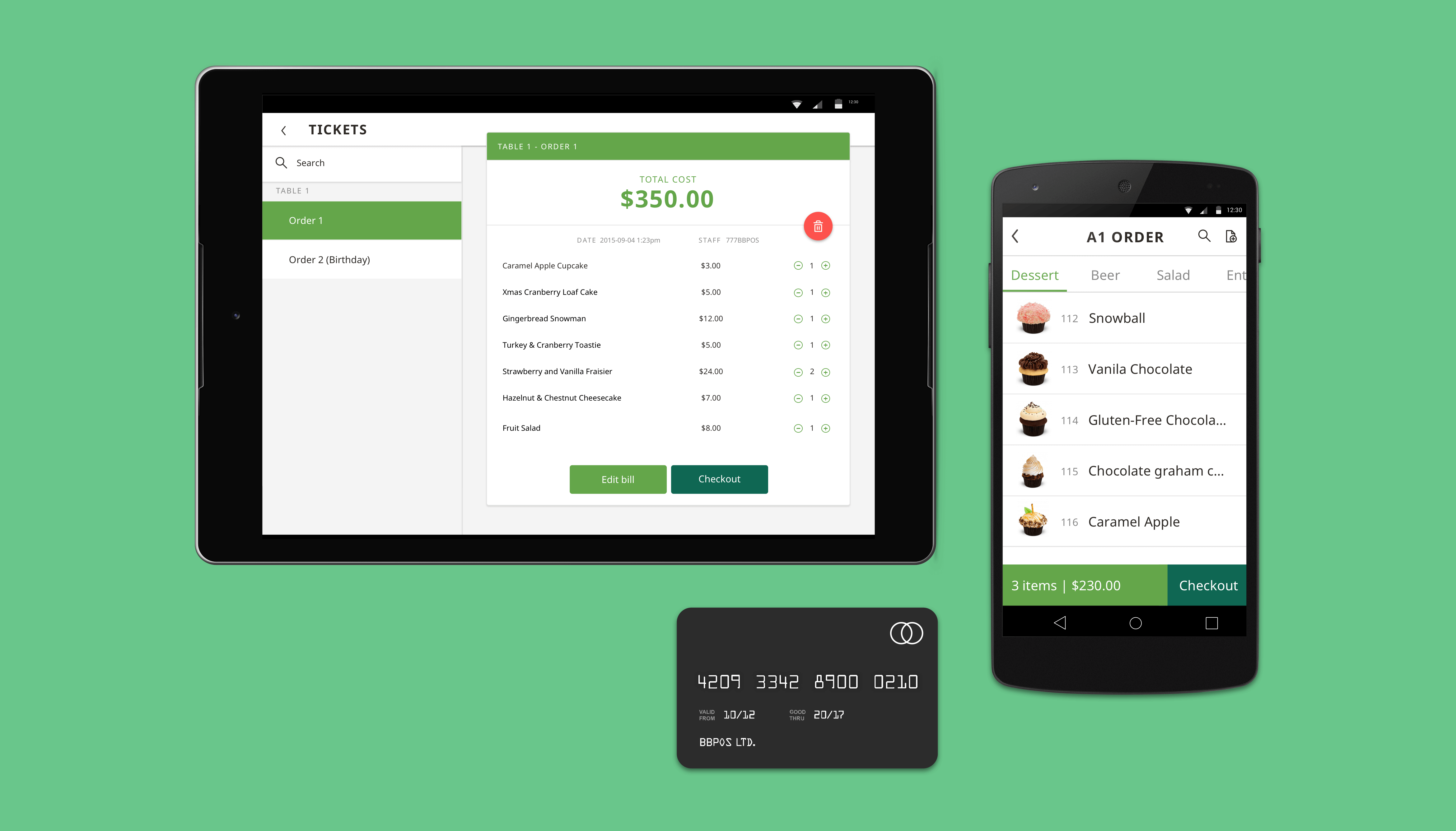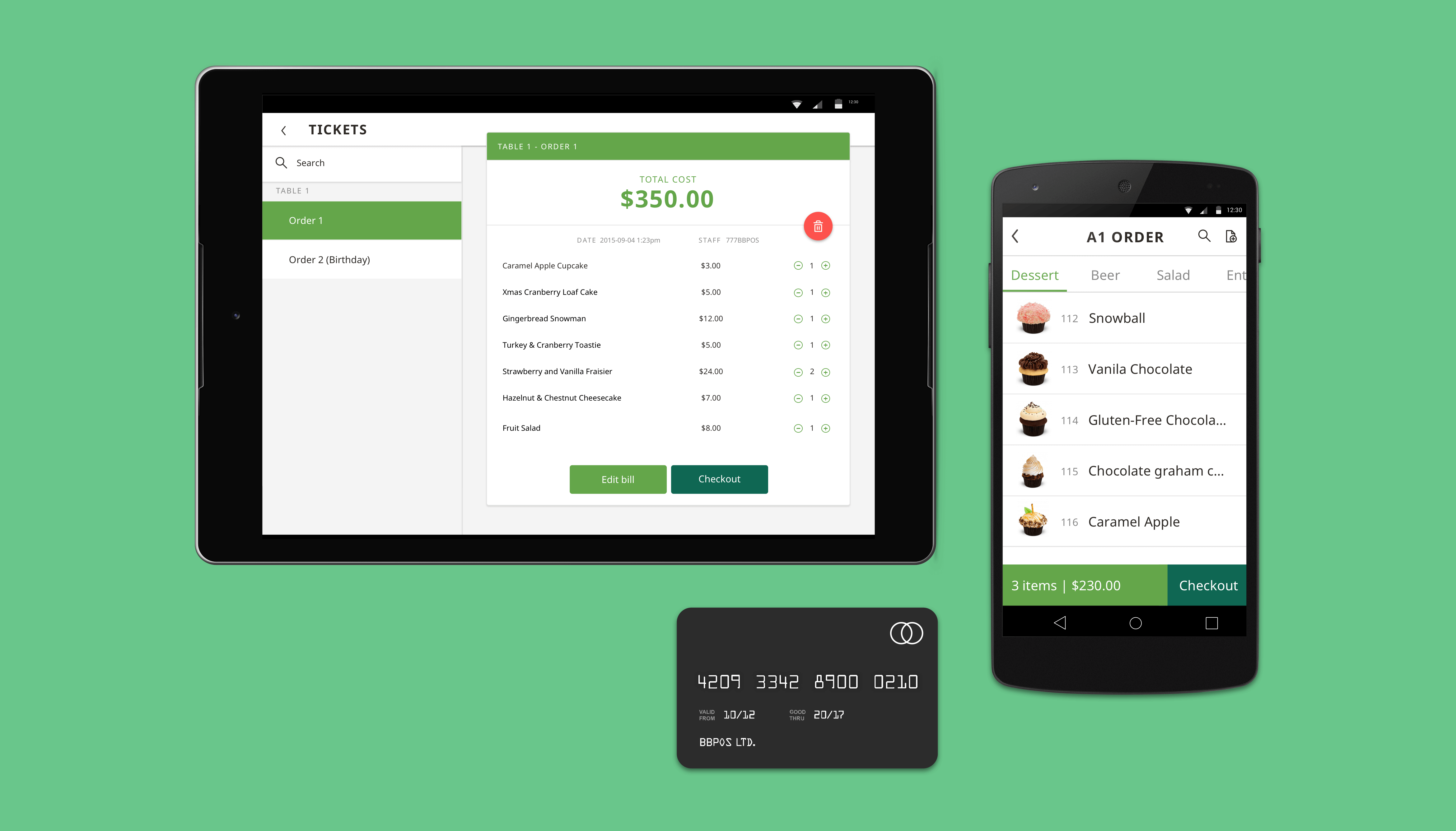 My first step was to wireframe the pages. It allows me to reorganise and define the information hierarchy of the apps. The organisation of information is very important for this project because I need to design an app that allows waiter to conceive and process information quickly.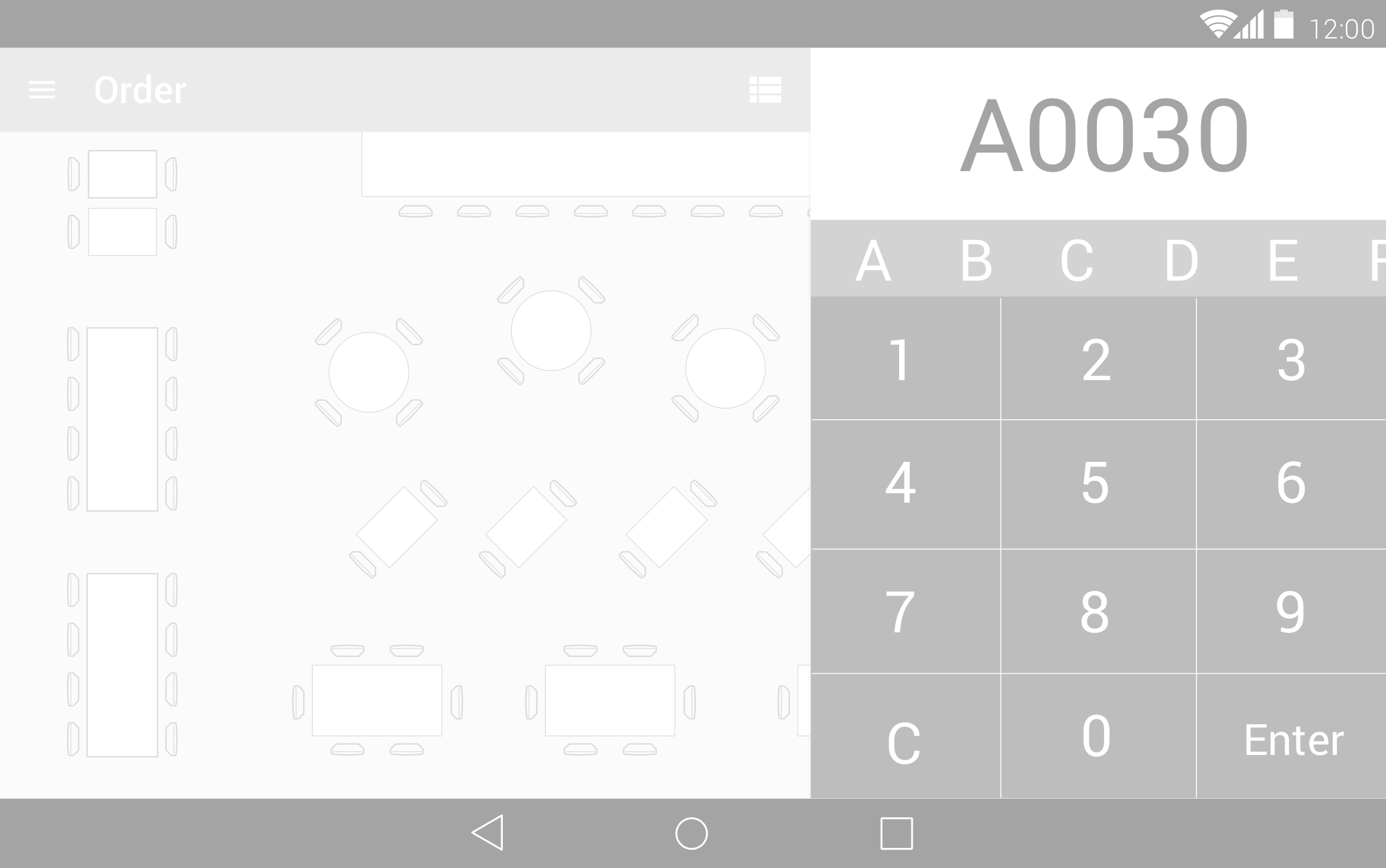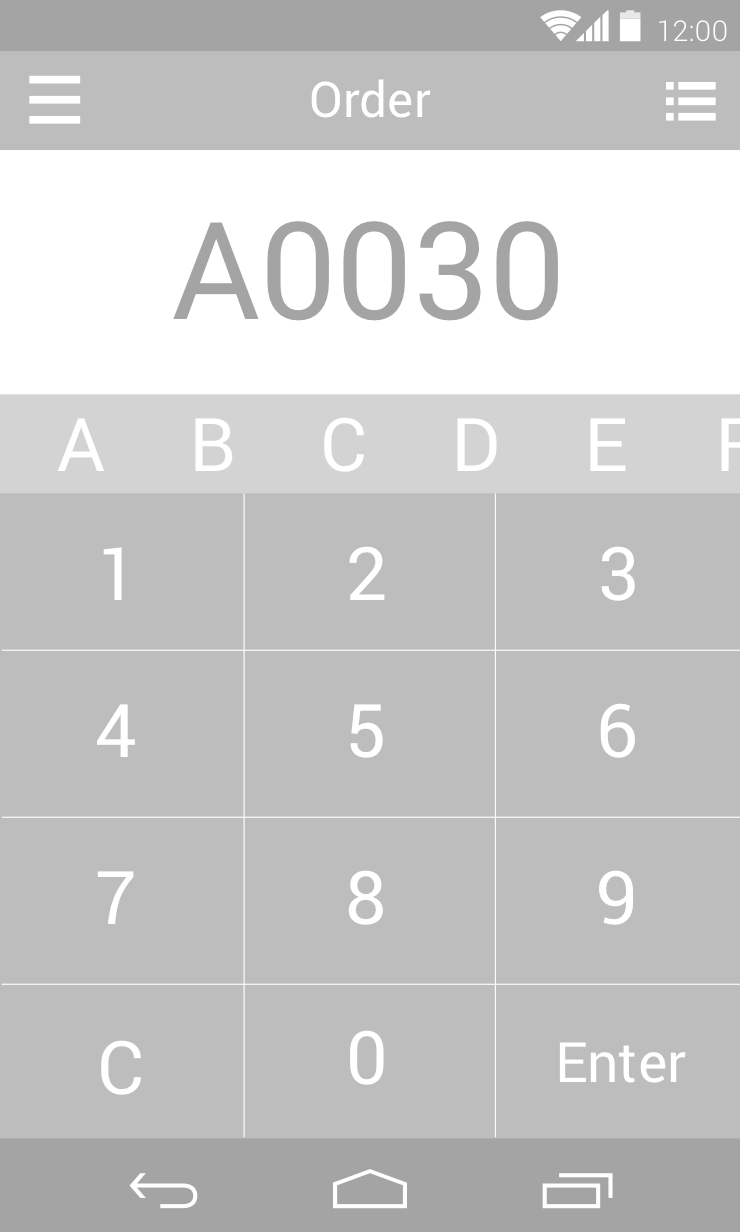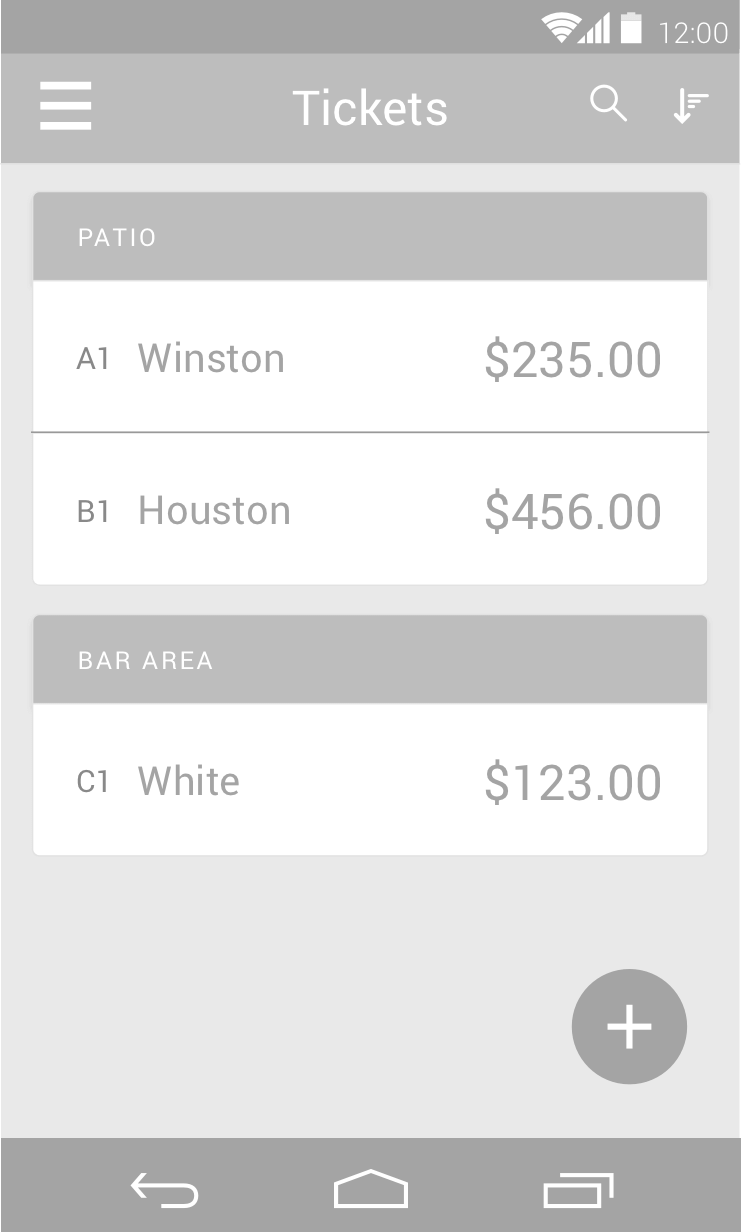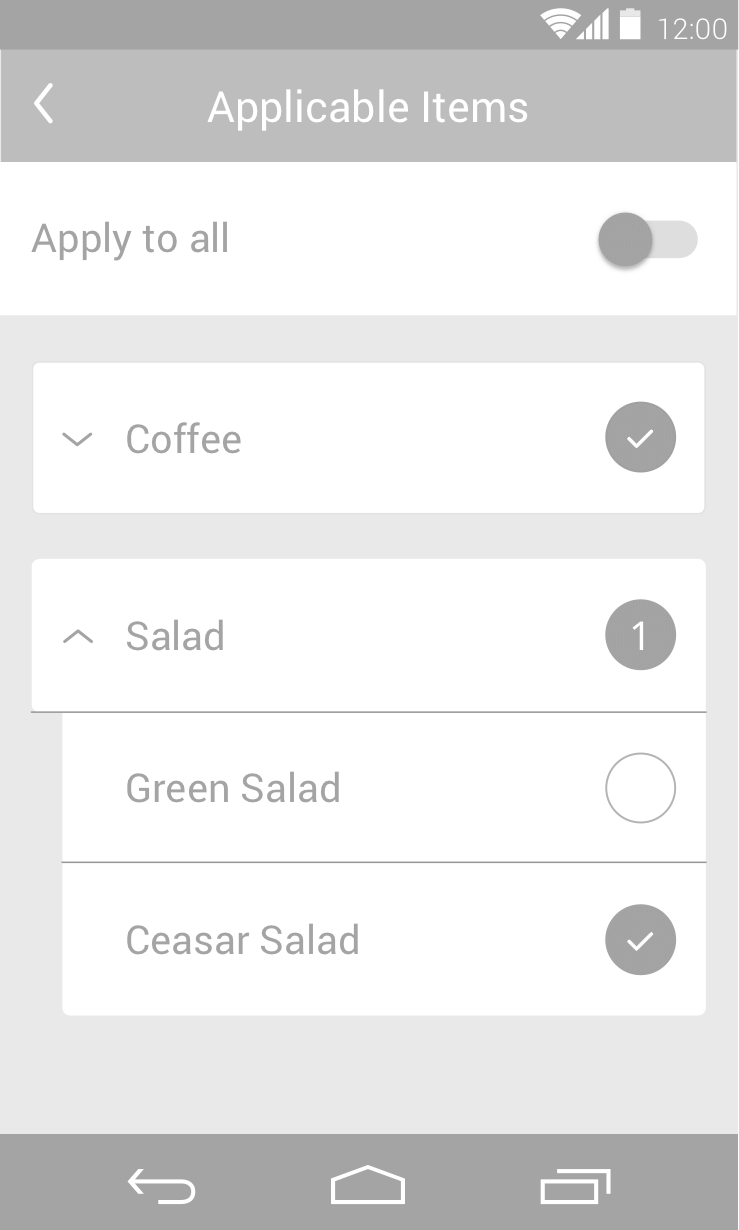 After designing the flow and information architecture, I've moved on to add some colors and details into the design. I have decided to use light green which is BBPOS brand color based and complement it with a dark shade of green.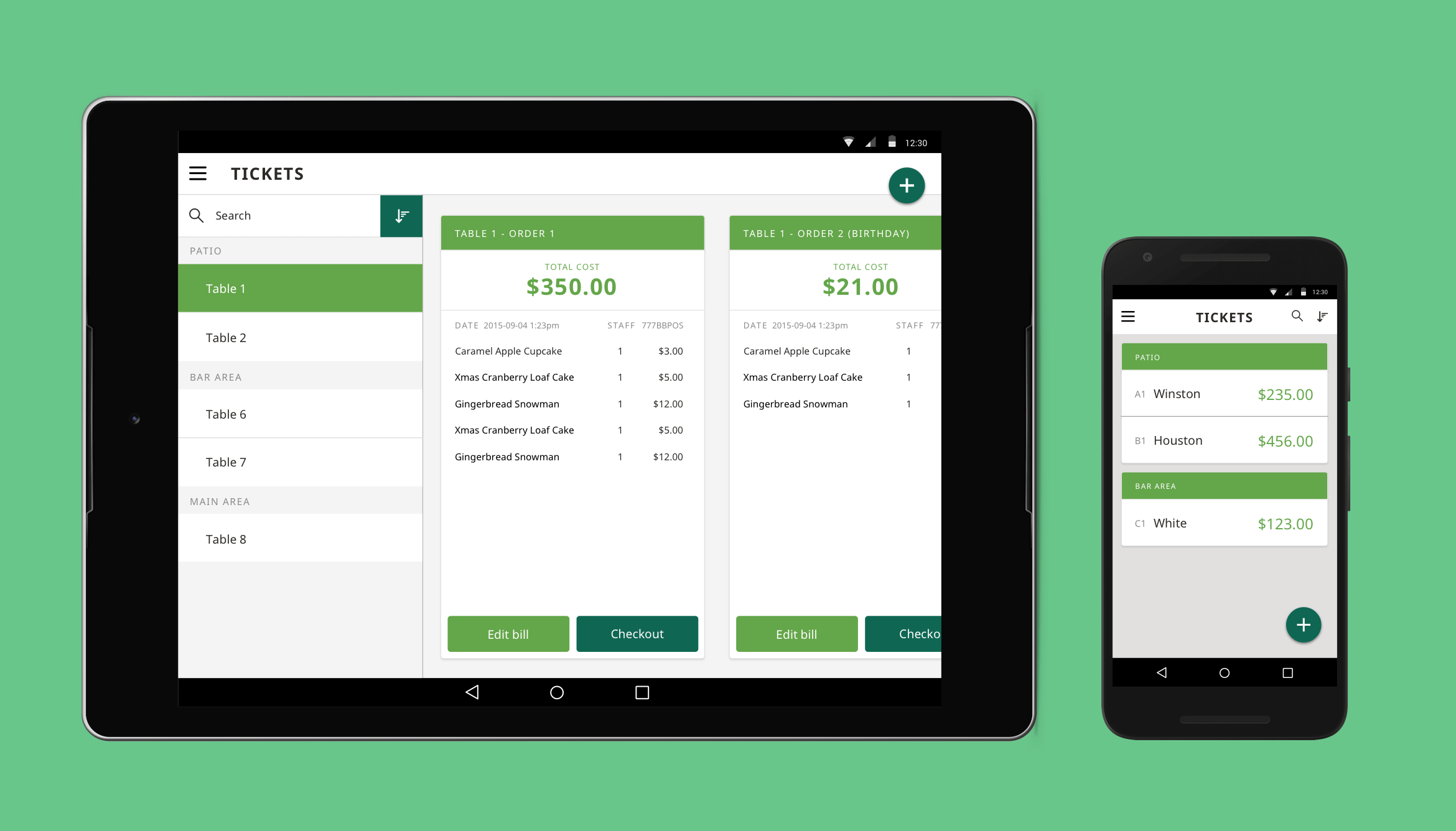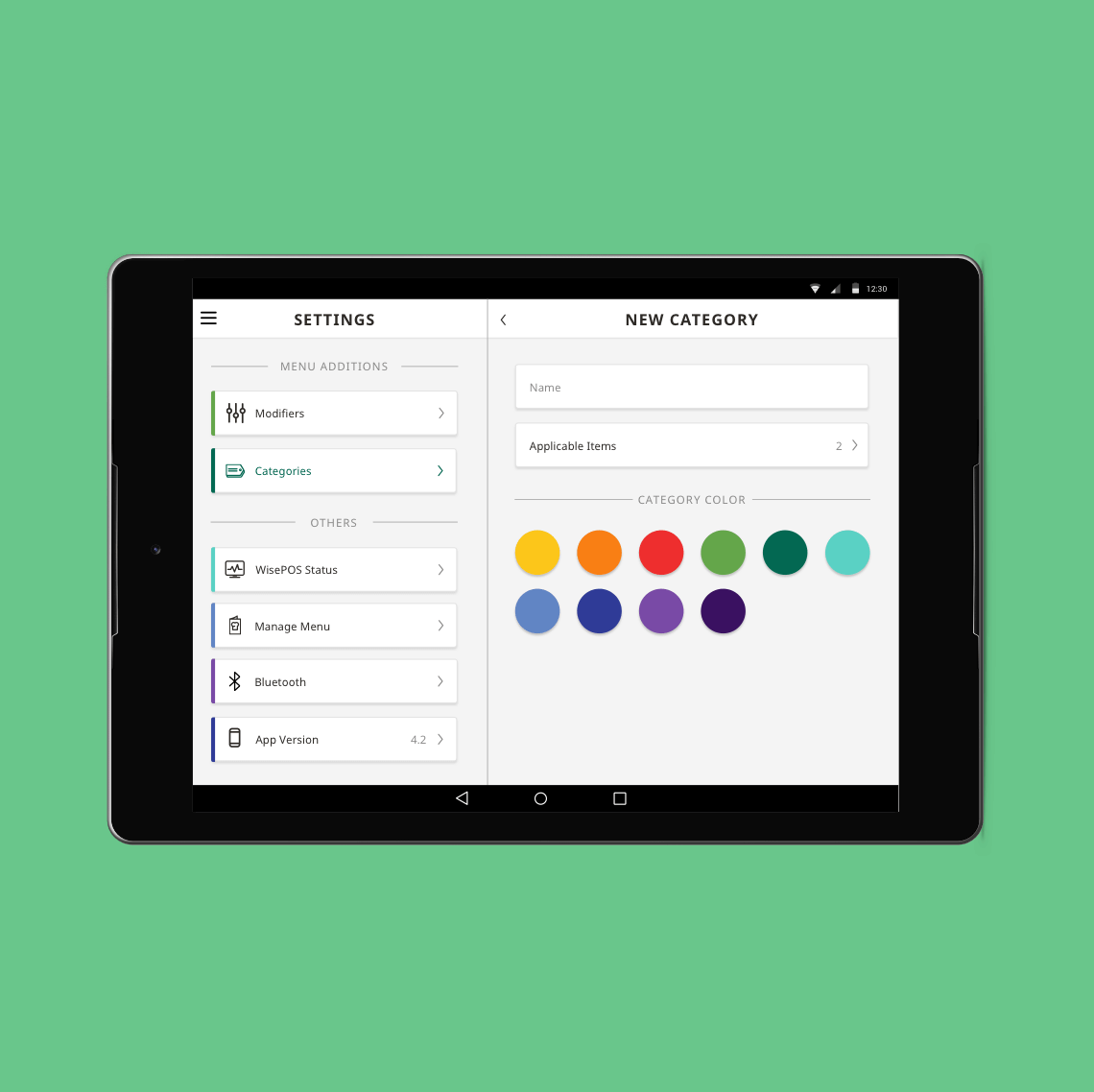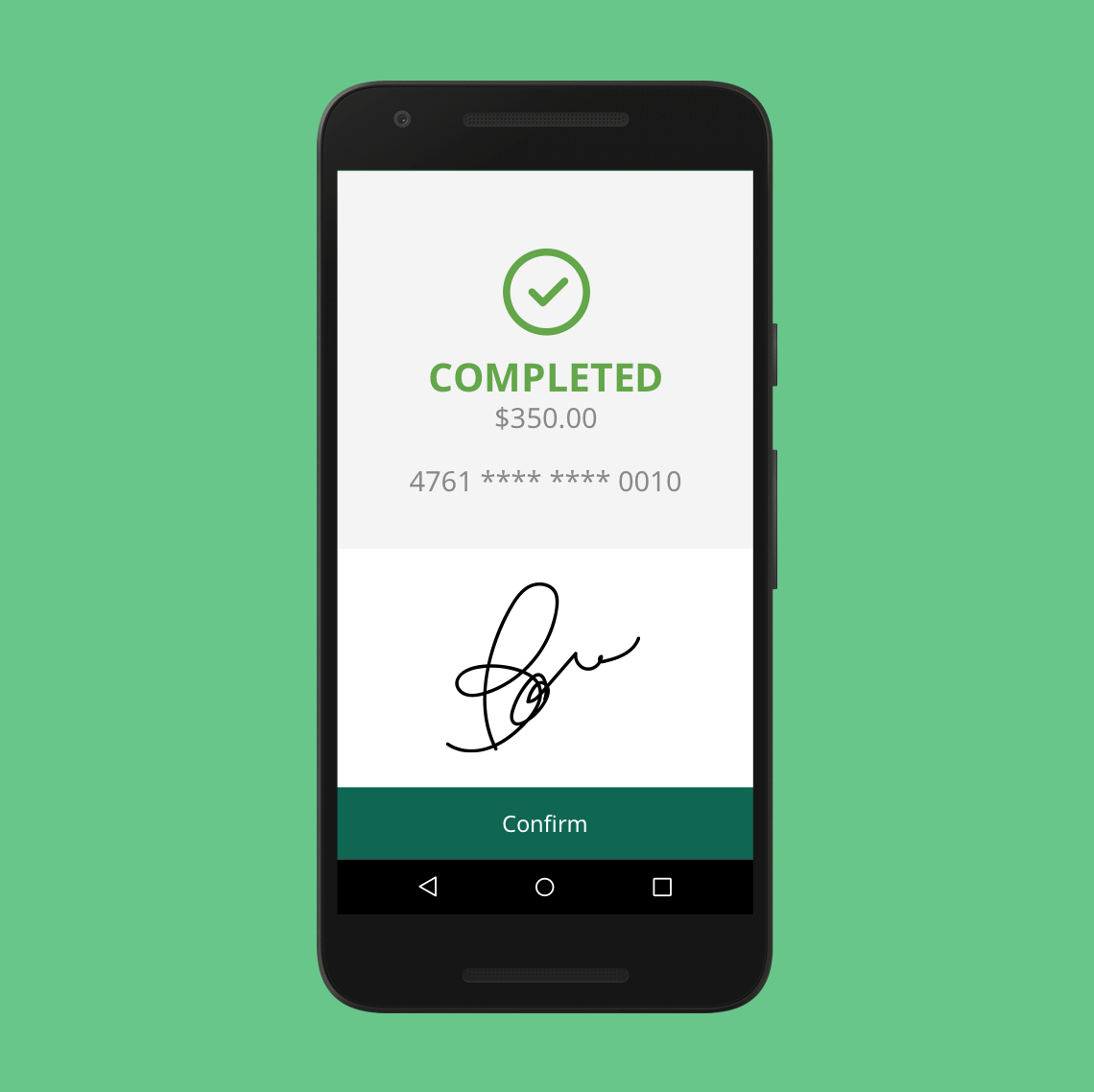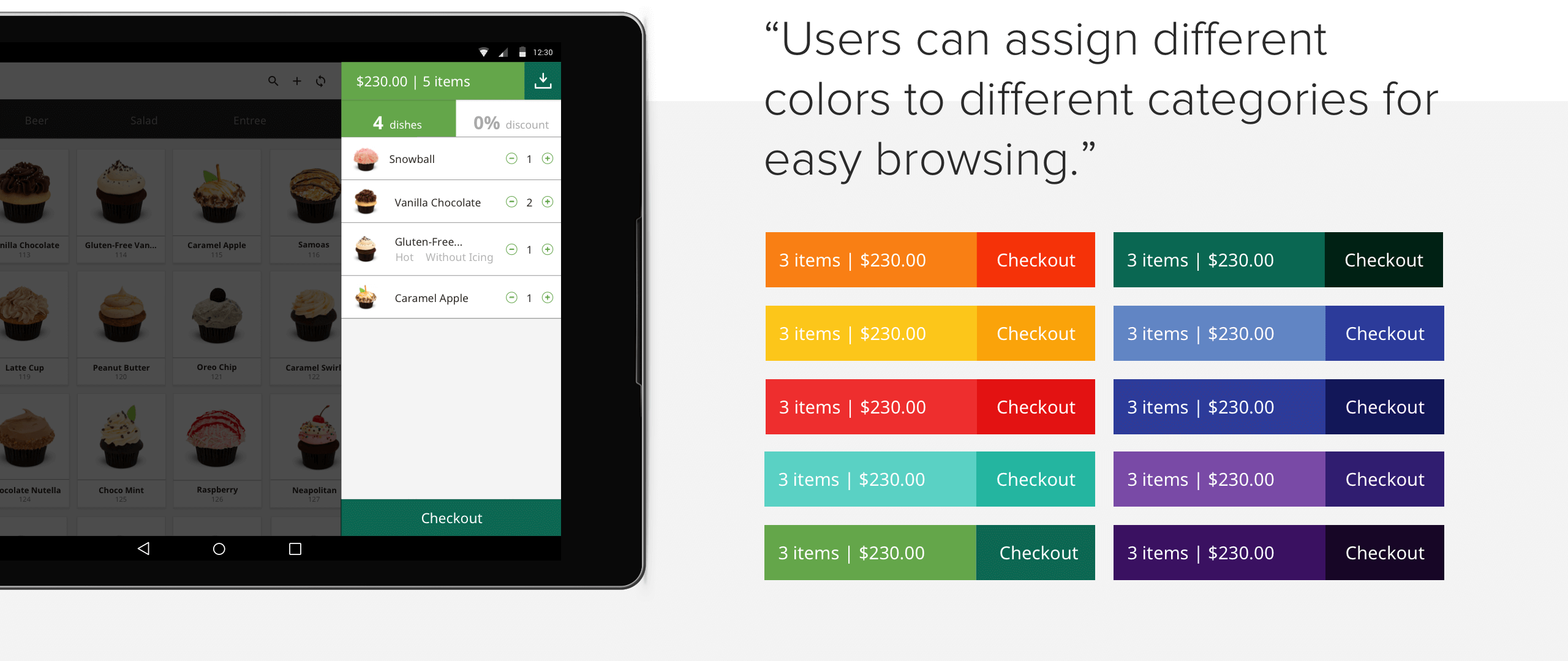 "Users can assign different colors to different categories for easy browsing."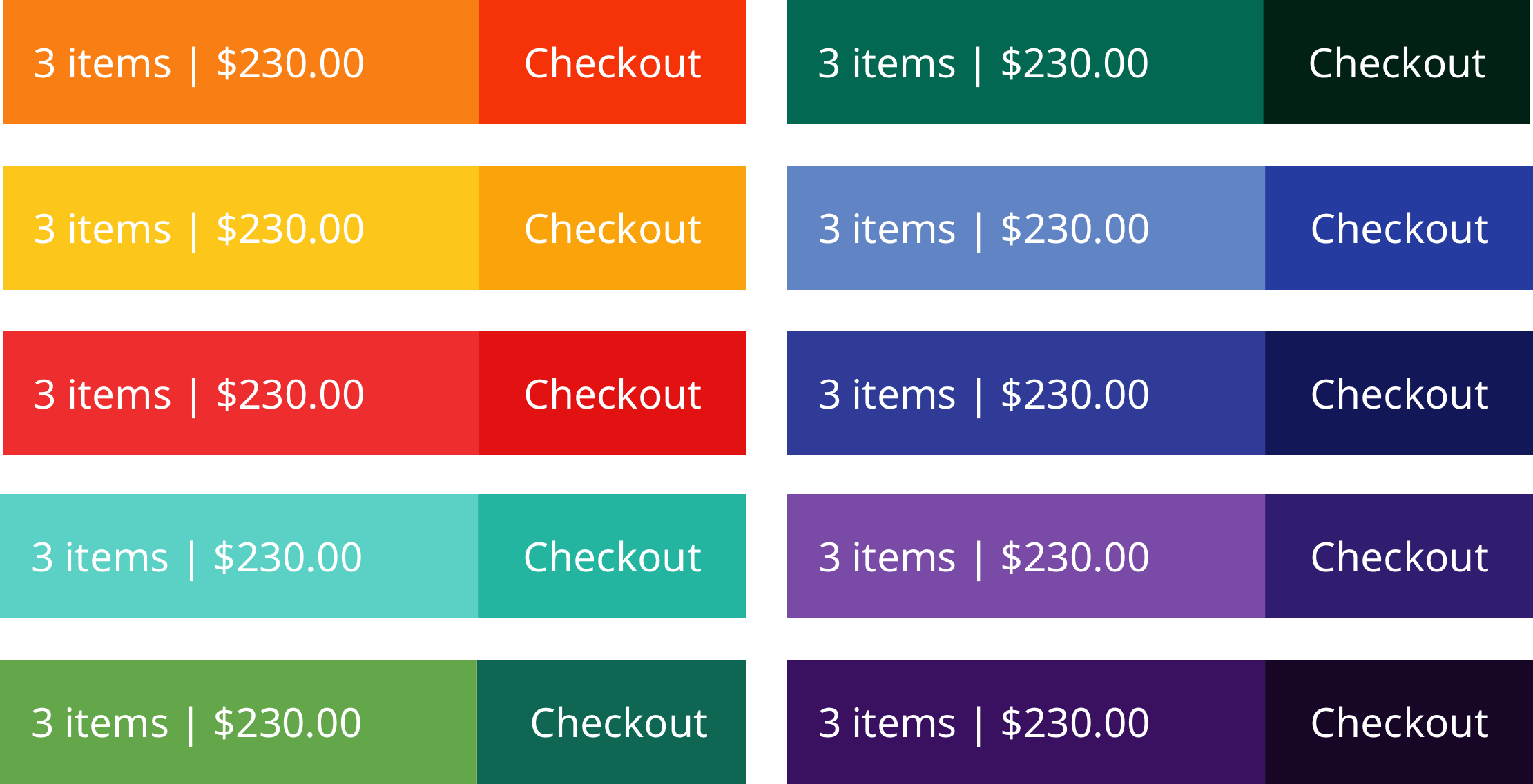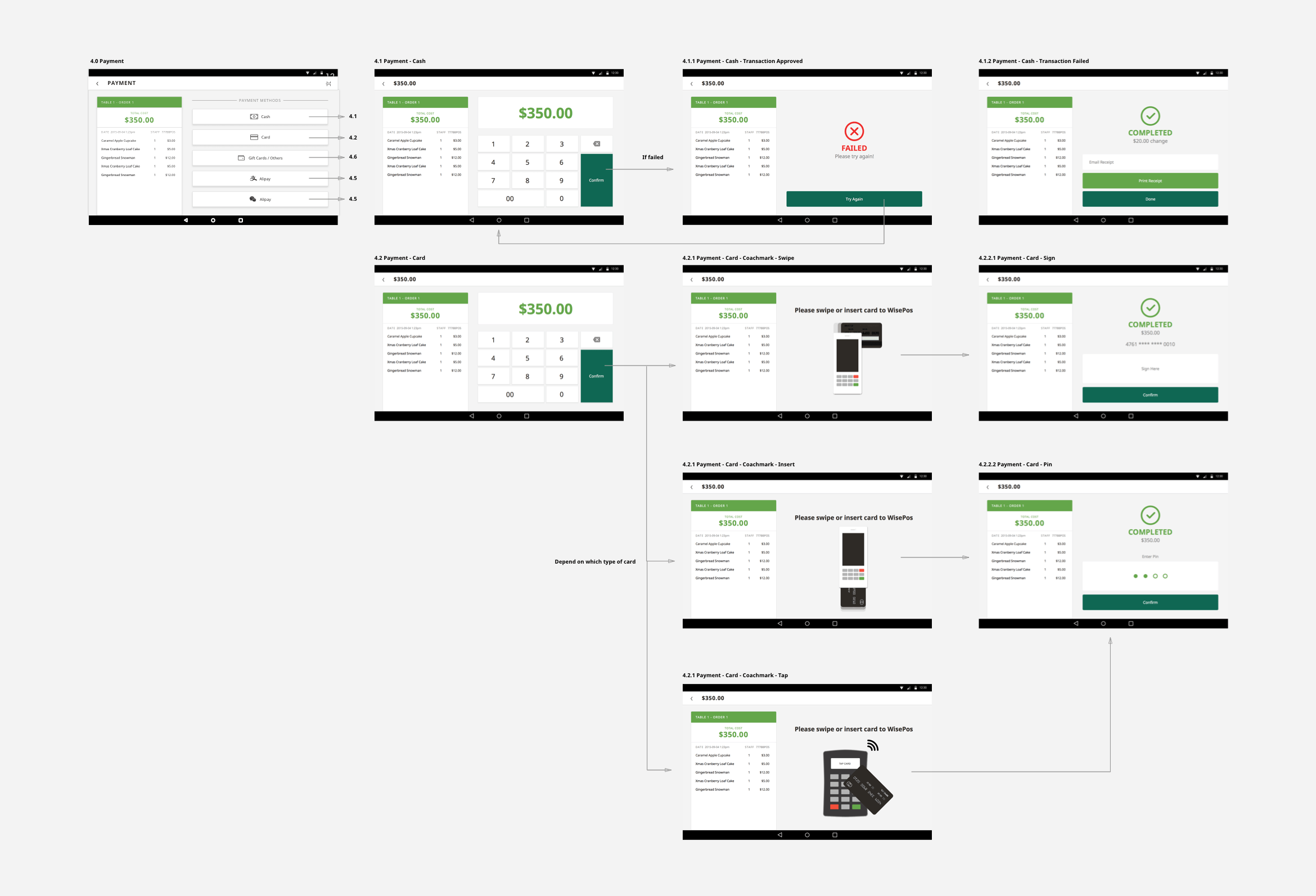 Design Guideline is a documentation I use to communicate with our client's developers on the exact dimensions and interactions of the applications.